For August 1st through December 16th of 2022, regular visitation hours are as follows.
Visiting hours Mon–Fri 9:30 a.m. to 6 p.m
Drop-in tours Fridays at 2 p.m.


The Adventures of a Sherlockian Collector
October 18, 2022 @ 5:30 pm

-

8:30 pm
Join us for a conversation between renowned Sherlock Holmes collector Glen S. Miranker and noted author and literary critic Michael Dirda. A reception at the Lilly Library follows.
5:30–6:45 p.m. Conversation in Woodburn Hall, Room 100
6:45–8:30 p.m. Reception at the Lilly Library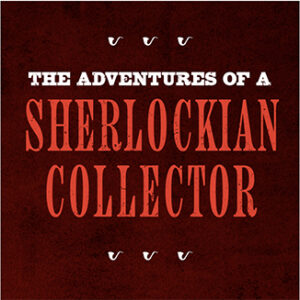 Glen S. Miranker has built the world's premier collection of books, manuscripts, and artwork related to Sherlock Holmes and Dr. Watson. Author Michael Dirda will talk with Glen about his adventures developing the collection, researching the stories behind the objects, and sharing his enthusiasm for the great detective and his loyal friend through exhibitions, writing, and friendship.
After the conversation please join us at the Lilly Library for an after-hours opportunity to peruse the main gallery exhibition, Sherlock Holmes in 221 Objects, while enjoying light refreshments.
Glen has loaned books, artwork, and holograph materials from his collection to many exhibitions and has curated several solo shows. Most recently, he exhibited his collection at the Grolier Club in New York City, America's oldest and largest society for bibliophiles and enthusiasts in the graphic arts. This exhibition is now on display at the Lilly Library. Glen retired from Apple in 2004, where he ran hardware development and served as Apple's Chief Technology Officer (Hardware).
Michael Dirda, a Pulitzer Prize-winning book columnist for The Washington Post, is the author of five collections of bookish essays and of the memoir An Open Book. His biographical/critical study, On Conan Doyle, received a 2012 Edgar Award from the Mystery Writers of America. Over the years he has been a frequent contributor to The New York Review of Books, The Wall Street Journal and many literary periodicals. His current project is an appreciation of British popular fiction of the late 19th and early 20th centuries.